Roses of apple slices in dough
For the preparation of roses apples are better to choose red. For 2 large apples - juice of half a lemon, 2 tablespoons of any jam, powdered sugar, cinnamon - to taste. Dough choose puff.
Slices of apples become softer and easily rolled up if you pour them lemon juice and put them in a microwave for 2-3 minutes. Too thick jam can also be held in the microwave, filled with a small amount of water.
Roll out the dough and cut into strips 2 cm wide. Lubricate the strips with jam. Apples cut in half and shred like onions into thin half rings. Along the smeared dough, place the apple slices along one half of the strip, so that each subsequent petal would half cover the previous one.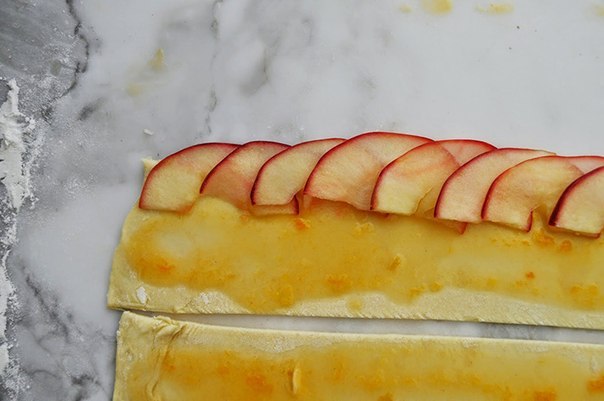 Dough strips fold in length in half - the dough should hide the apples so that only the edges protrude. Roll up the strip with a roll so that you get a rose - the edges of the apple petals should protrude outwards.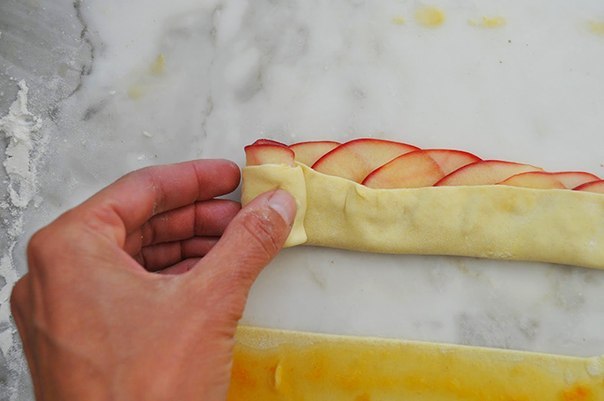 Put the resulting roses in the form for cupcakes. Bake in the oven at 180 degrees until cooked - it will take about 45 minutes. The dough is crunchy and the apples are fragrant and sweet. Finally, sprinkle them with powdered sugar on top.
Related News
How to cook kidney pork
How to restore the battery
The secrets of creating makeup for glasses
Is it possible to become a woman of dreams
Facial Masks with Argan Oil
Threads Aptos - an innovation in cosmetology
Spots on the tongue: causes
The healing properties of blueberries