The best fitness tracker apps
Pedometer Apps for iOS and Android
You may not need a pedometer if you carry your smartphone with you all day. All you need is an app to display the data being recorded by the accelerometer mechanism or chip in your mobile phone. You can use these apps to track your steps, distance, calories burned and other data throughout the day and see if you are achieving a goal such as 10,000 steps per day.
Pedometer Apps vs. GPS Walking/Running Apps
© Jose Luis Pelaez Inc./Blend Images/Getty
These apps differ from those that use the mobile device's GPS (such as MapMyFitness). GPS-based apps don't work well indoors, and won't track steps taken on a treadmill. They often don't even produce a step count. But they do give you a map of your route, which plain pedometer apps don't do unless they integrate some GPS data. With a pedometer app, your speed and distance will only be as accurate as you are in calibrating the settings. You will need to measure your stride length walking and running to get a better distance estimate.
Accupedo Pedometer App. Accupedo Screen Capture by Wendy Bumgardner
I had a very good agreement between Accupedo and my Fitbit One traditional pedometer for dedicated walks. But for all-day steps, Accupedo counted far fewer than both Fitbit and the Argus app when I used the default setting. You can adjust the sensitivity, and the default was to not count steps until you took 10 consecutively. You can change that to as low as 4 if you want to calibrate it to what your traditional pedometer counts. You can also adjust how sensitive it is to counting movement as a step. I am using it on an iPhone 4s, and performance may be very different using an iPhone 5s or an Android phone. I also had a spotty performance with the app turning off if I hadn't opened it first thing in the morning.
Runtastic App Walking Session. Runtastic Screen Capture by Wendy Bumgardner
The free version of this app is set up for tracking exercise sessions rather than all-day steps. You have to turn it on at the beginning and turn it off at the end of a walk or run.
Available for iOS and Android. Optimized for the M7 chip for iPhone 5s users.
Turn on a session to record steps, distance, speed. You also get calories and step frequency if you upgrade to the ad-free Pro version.
See the last three activities on your phone, view all of your activity on Runtastic.com
Can set it to beep every 1000 steps.
Sharing to Facebook and Twitter.
Runtastic partners with mPoints and you can earn mPoints by logging your walking workouts. You can redeem these for gift cards and sweepstakes entries.
The free version is very ad-heavy.
zoranm/E+/Getty Images
This app is available on iOS for iPhone 5s and higher. It uses the data automatically collected by the M7 chip and has no impact on battery life, which can be a big problem with other apps.
Dynamically shows your step count on the application badge, no need to open the app to check your progress.
Steps and distance only, with color-coded bar graph for each day of the past week.
MotionX 24/7 Steps Screen. MotionX 24/7 Screen Capture by Wendy Bumgardner
This is a full-featured app that tracks sleep and has inactivity alerts in addition to all-day steps and activity. For iPhone 5s, it can track steps in the background without additional battery drain, using the M7 chip data. For earlier versions of the iPhone, you will see more battery drain as it uses Location Services.
Bits&Coffee
This sleek iOS app is as simple as can be to set up. It communicates with Apple Health Kit for your stats and you can instantly see your data for the past week. The free version includes daily steps, distance, activity calories burned, exercise minutes, and floors climbed. Upgrade to the Pro version for hourly stats, weekly and monthly totals, syncing with the Apple Watch, and import and export functions.
Noom Walk
Noom
This is an Android app that uses the sensors in your phone to count your all-day steps. It touts its simplicity — it doesn't kill your battery life. It also is set up for social sharing with your friends, swapping comments to encourage you.
Moves App. Moves Screen Capture by Wendy Bumgardner
The Moves app primarily uses acceleration data, cell tower, and Wi-Fi locations but also uses some GPS data. It has a fun interface to trace a storyline of your walking steps, cycling minutes, running miles and 57 other activity types. You see calories and time for each activity and see where you went on a map. It is available for both iOS and Android.
The Walk bubble totals your walking steps throughout the day. Touch it to also see total distance, minutes, and calories.
For each bout of walking, you can touch to see your distance, miles, and your route on a map.
It has settings to optimize for accuracy or for battery-saving.
It felt rather intrusive as all of my movements throughout the day - where I was, where I went and when are tracked. It's eye-opening on the data our mobile devices can reveal about us. Moves was bought by Facebook in April 2014, and many users began to worry about the app could reveal too much about themselves to that company.
Argus App. Screen Capture by Wendy Bumgardner
Argus tracks your daily step total and calories burned. But it tracks much more diet and lifestyle information. You can log food, water, weight, workouts, and see a timeline of your day. Like Moves, it uses the other sensors but still taps into GPS for some data, which can drain your battery. It integrates with other Azumio apps, including Instant Heart Rate and Sleep Time (which tracks your sleep quality).
Only available for iOS, optimized for iPhone 5s.
Also gives you GPS maps of running, cycling and driving.
Can connect a Bluetooth heart rate monitor for even more accurate exercise calories.
Can link to your Fitbit, Pebble Smartwatch, or Withings WiFi scale.
Social sharing.
Personalized coaching available.
Breeze App. © Breeze by Runkeeper
Breeze is a highly motivational pedometer app for the iPhone 5s only, using the data already being captured by the M7 chip. That means it won't drain your power. It's from Runkeeper and will automatically include any walks or runs you track with that GPS app, and vice versa.
The main screen shows your steps and progress towards your daily goal, plus smaller circles showing how you did each day of the current week. You can see details of your extended walks, including a map. The map is less detailed than you get with Runkeeper.
Breeze is very interactive, it sends motivational messages frequently throughout the day. Some users find that annoying, others find it is just what they need to keep moving.
Video: The Best Pedometer App For iOS ? (Steps)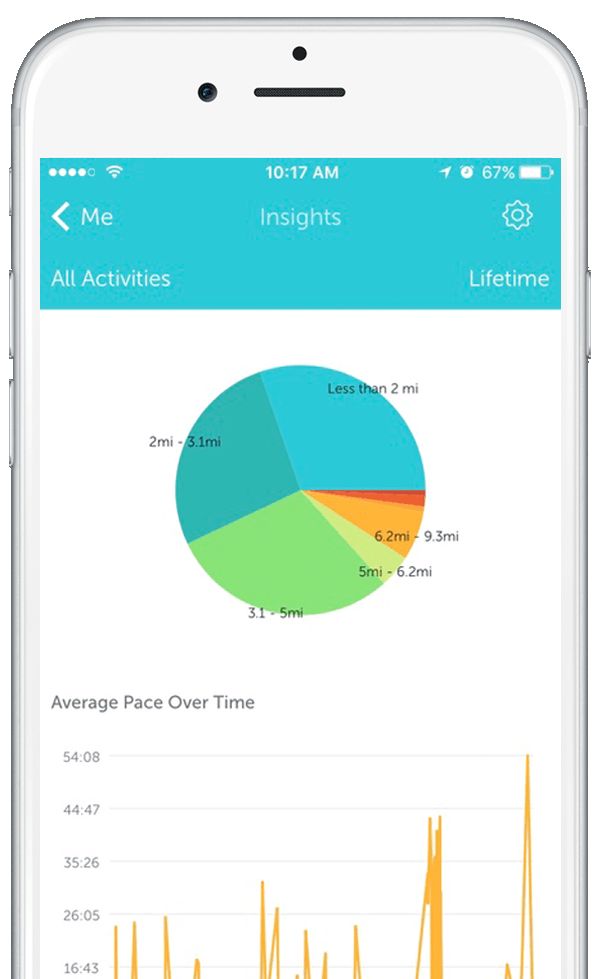 Pedometer Apps for iOS and Android images
2019 year - Pedometer Apps for iOS and Android pictures
Pedometer Apps for iOS and Android recommendations photo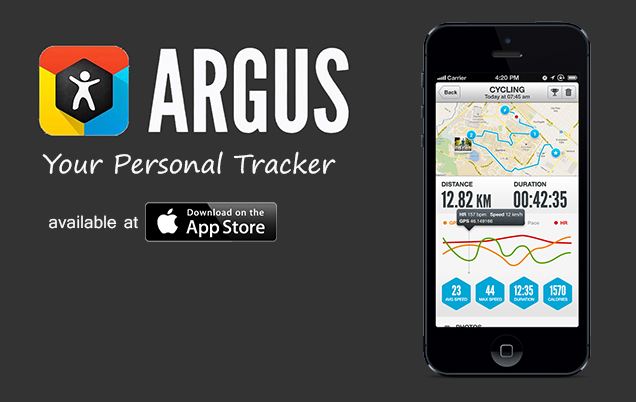 Pedometer Apps for iOS and Android foto
Pedometer Apps for iOS and Android new images
picture Pedometer Apps for iOS and Android
Watch Pedometer Apps for iOS and Android video
Communication on this topic: Pedometer Apps for iOS and Android, pedometer-apps-for-ios-and-android/ , pedometer-apps-for-ios-and-android/
Related News
The Tempting Forever 21 Black Friday Deals for 2015
Under Armour has 1.3 billion inventory problem
Would You Buy These Etsy Crafts for Your Wedding
Rio De Janeiro Brazil
How to Find Alternatives to Even Weave Fabric for Embroidery Projects
How I Finally Nailed Mindfulness, Thanks to the Moon
15 Edgy Plus Size Outfits With Leather Jackets
Living With Lupus
Ankle Sprain Rehab Exercises to Get You on Your Feet Quickly
How to Chalk Dye Your Hair
Date: 07.12.2018, 00:34 / Views: 64144
---