Meclizine (Dramamine) : Meds Made Easy (MME)
What Is Meclizine (Antivert)?
Meclizine is the generic name for the prescription drug called Antivert and the over-the-counter (OTC) medicines known as Dramamine and Bonine. Meclizine is used to treat motion sickness and dizziness.
The drug belongs to a class of drugs called antihistamines, which are generally used to treat allergies. However, meclizine works a little differently, reducing nausea and muscle spasms.
Meclizine was originally approved by the Food and Drug Administration (FDA) in 1957 under the brand name Antivert, manufactured by Citron Pharmaceuticals.
The 'Meclizine High' and Abuse
Because meclizine causes drowsiness, there may be potential for abuse.
Dramamine comes in two versions with different active ingredients. There is more concern about abuse of the original version of Dramamine, because it contains the antihistamine dimenhydrinate, which can cause euphoria and hallucinations at high doses.
The other Dramamine contains meclizine and is referred to as the "less drowsy" version.
Meclizine Warnings
Meclizine can create or worsen problems for some people. You should talk to your doctor before taking meclizine if:
You have an allergy to meclizine or any of its ingredients
You take other medications that dull the nervous system
You are a person of advanced age
If you live where there is extremely hot weather
Before taking meclizine, you should talk to your doctor if you have any of the following conditions:
You should not take meclizine if you are taking any of the following:
Sodium oxybate (Xyrem), used to treat narcolepsy and some kinds of muscle problems
Potassium drugs, including potassium phosphate (K Phos), chloride (Klor Con), or citrate (Urocit-K)
Pregnancy and Meclizine
Meclizine falls under the FDA's Pregnancy Category B, which means it has not been shown to harm a fetus.
Regardless, you should tell your doctor if you are pregnant or plan to become pregnant before taking this medication.
You should also alert your physician if you are breastfeeding or plan to breastfeed. It's recommended that breastfeeding mothers not take this medication.
Meclizine Side Effects
Common Side Effects of Meclizine
If you experience any of these more common side effects and they do not get better, or they become severe, tell your doctor or seek emergency medical attention:
Mild sleepiness
Mild headache
Stomach or digestive discomfort
Dry mouth, dry nose, and dry eyes
Serious Side Effects and Reactions
Tell your doctor right away or get emergency medical help if you experience any of the following symptoms:
A swollen tongue or a feeling like your throat is closing up
A severe rash or hives
Swelling or red eyes
Trouble breathing
Signs of abnormal bleeding caused by low blood-clotting cells, such as: easy bruising, red pin-prick spots on the skin, gums bleeding when you brush your teeth
Irregular heartbeat (arrhythmia)
Seizures
Abnormal changes in mental state or behavior, personality changes, hallucinations, or delusions (psychosis)
Heat stroke
You should get medical attention if any of the following occur as well:
Excessive sleepiness
Dizziness
Poor coordination
Unusual excitement or nervousness
Blurred or double vision
Irregular or racing heartbeat
Skin that has become sensitive to the sun
Sweating
Constipation or problems urinating
Problems getting an erection
Itching and swelling in the ear (labyrinthitis)
Meclizine Interactions
It is always important to tell your doctor and pharmacist about all of your treatments, including over-the-counter (OTC) medications; vitamins, nutritional shakes, protein powders, and other supplements; herbal treatments or other alternative medicines; and any illegal or recreational drugs.
The following drugs are known to interact with meclizine:
Pain medications that are related to opium, such as: alfentanil (Alfenta), codeine (Tylenol # 3), cihydrocodeine (Synalog), hydrocodone (Vicodin, Lortab, Percocet), levorphanol (Levo Dromoran), meperidine (Demerol), reminifentanil (Ultiva), and sufentanil (Sufenta)
Dichloralphenazone
Sleeping medicines, such as: zaleplon (Sonata), zolipidem (Ambien), eszopiclone, and chloral hydrate
Muscle relaxants, such as baclofen, cyclobenzaprine (Flexeril), carisoprodol (Soma), and orphenadrine (Zanaflex)
You should talk your doctor if you are taking allergy medications or any drugs for anxiety, mood, or depression, when taking meclizine, so you will know about special drug-interaction symptoms you need to monitor. These include:
Mood or depression drugs amitriptyline (Elavil), amoxapine (Asendin), aripiprazole (Ability), loxapine (Loxitane), nortiptyline (Pamelor), and oxazepam (Serax).
Anxiety medicines estazolam (Prosom), diazepam (Valium), alprazolam (Xanax), clonazepam (Klonopin), lorazepam (Ativan), flurazepam (Dalmane, Dalmadorm), and Midazolam.
Antihistamine allergy medications: brompheniramine (Bromfed, Brom-fed DM), chlorpheniramine (often in children's cold and allergy drugs, such as Tylenol Children's Cough and Cold, and Dimetapp products for Children), and diphenhydramine (Benadryl)
Meclizine and Alcohol
Drinking alcohol while taking meclizine may worsen the side effects of the drug.
Meclizine and Grapefruit Juice
Grapefruit juice is not likely to affect how meclizine works. Both the drug and grapefruit juice are broken down by the liver, but the process for each is different.
Meclizine and Other Interactions
In general, you should be careful taking meclizine if you are already taking medications that cause drowsiness, dry mouth, difficulty using the bathroom, or appear to slow the nervous system, because adding meclizine to your medications can make all of these symptoms worse.
Meclizine Dosage
Meclizine is available in 12.5 milligram (mg), 25 mg, and 50 mg tablets. Some meclizine tablets are available in chewable form.
Meclizine Overdose
If you suspect an overdose, you should contact a poison-control center or emergency room immediately. You can reach a poison-control center at (800) 222-1222.
Missed Dose of Meclizine
If you miss a dose of Meclizine, try to take it as soon as you remember. If it is almost time for the next dose, skip the missed dose and take your next dose at the regular time. Do not take two doses of the medication at the same time.
Meclizine Pictures
Antivert 50 mg, blue/yellow, oblong,
Meclizine 25 mg-WAT, white/yellow, oval,
Antivert 25 mg, white/yellow, oblong,
Meclizine 25 mg-PAR, white/yellow, elliptical, layered
Meclizine 25 mg-GG, yellow, oval,
Meclizine 12.5 mg-PAR, blue/white, elliptical, layered
Meclizine 12.5 mg-GG, blue, oval,
Meclizine 25 mg-AMN, yellow, oval,
Antivert 12.5 mg, blue/white, oblong,
Meclizine 12.5 mg-AMN, blue, oval,
By Frieda Wiley, PharmD, CGP, RPh | Medically Reviewed by Robert Jasmer, MD
Latest Update: 2014-12-16
Copyright © 2014 Everyday Health Media, LLC
About Drugs A-Z
Drugs A-Z provides drug information from Everyday Health and our partners, as well as ratings from our members, all in one place. Cerner Multum™ provides the data within some of the Basics, Side Effects, Interactions, and Dosage tabs. The information within the Reviews and FAQ tabs is proprietary to Everyday Health.
You can browse Drugs A-Z for a specific prescription or over-the-counter drug or look up drugs based on your specific condition. This information is for educational purposes only, and not meant to provide medical advice, treatment, or diagnosis. Remember to always consult your physician or health care provider before starting, stopping, or altering a treatment or health care regimen.
Every effort has been made to ensure that the information provided by on this page is accurate, up-to-date, and complete, but no guarantee is made to that effect. Drug information contained herein may be time sensitive. The information on this page has been compiled for use by healthcare practitioners and consumers in the United States and therefore neither Everyday Health or its licensor warrant that uses outside of the United States are appropriate, unless specifically indicated otherwise. Neither Everyday Health nor its licensors endorse drugs, diagnose patients or recommend therapy. The drug information above is an informational resource designed to assist licensed healthcare practitioners in caring for their patients and/or to serve consumers viewing this service as a supplement to, and not a substitute for, the expertise, skill, knowledge and judgment of healthcare practitioners. The absence of a warning for a given drug or drug combination in no way should be construed to indicate that the drug or combination is safe, effective or appropriate for any given patient. Neither Everyday Health nor its licensor assume any responsibility for any aspect of healthcare administered with the aid of the information provided. The information contained herein is not intended to cover all possible uses, directions, precautions, warnings, drug interactions, allergic reactions, or adverse effects. If you have any questions about the drugs you are taking, check with your doctor, nurse or pharmacist.
Video: Meclizine
Meclizine images
2019 year - Meclizine pictures
Meclizine forecast photo
Meclizine images
Meclizine new picture
foto Meclizine
Watch Meclizine video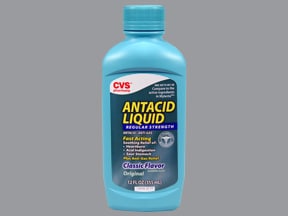 Communication on this topic: Meclizine, meclizine/ , meclizine/
Related News
Mexican Corn on the Cob
Under Armour Creates High-Performance Fitness Tracker
Real Cheating and Affair Stories
Facing the Giants: Diabetes Complications
Nuna Alberts, LCSW
9 Myths About Psoriatic Arthritis Treatment
How To Wax At Home Like A Pro
While its uncertain whether this trend will continue in SoHo, CBRE explained to Business Insider that other neighborhoods like the Flatiron district and Union Square may start seeing something similar
River Island Fall 2015 Campaign
When MS Makes Normal' a Moving Target
Fear Not, the Halloween Sequel Is Actually Really Good
The changing role of health insurers for self-insured employers
How to Reheat Tamales
Katy Perry Short Hairstyles
KitchenAid's New Stand Mixer Attachment Is Here To Amp Up Your Baking Game
Date: 06.12.2018, 04:05 / Views: 93484
---