How to make a watermelon manicure
You will need
-Base for nails
-File
-Green varnish
-Bright pink or red lacquer
-Black varnish
-Dark green lacquer
White lacquer
- A water-repellent liquid to cover the nail after the drawing
Instruction
Using a nail file, align the shape of the nail into a semicircle. Apply a protective base and let your nail dry. Then, cover all the nails with a uniform layer of red lacquer and wait until the nails are completely dry.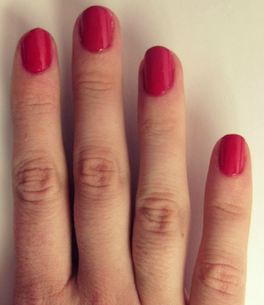 Bright green lacquer draw a strip (clearly repeating the contour of the nail) in the upper part. The width of the strip depends on your personal preference.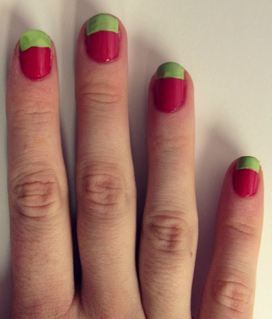 Using a toothpick or thin brush with dark green lacquer, draw wavy stripes over the green layer.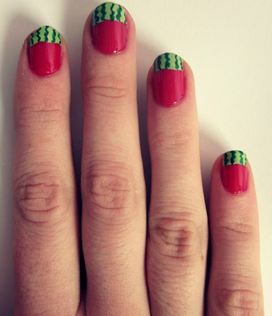 Wait until the nails dry up. Fine brush with white lacquer draw a flat strip between the joints of red and green lacquers. Black lacquer paint points after the white line.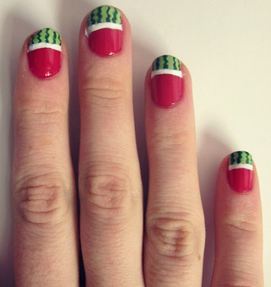 Thoroughly dry your nails. Cover them with a water-repellent liquid to make the pattern resistant.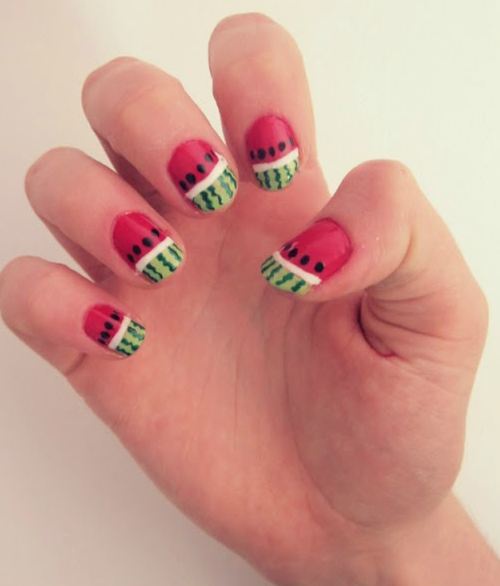 Related News
Pregnant, athletic and happy
How to start a new life
How to make a soup from frozen chanterelles mushrooms, a recipe with a photo
Clay Crafts
Best decoration decorations BAFTA-2018