How to Take Your Toddler's Temperature
How to Get a Toddler to Take Antibiotics
Two Methods:
Many toddlers will resist taking antibiotics and other medications because they do not like the way the taste, and don't understand why they need this yucky substance. This often results in children spitting out their medication because it tastes awful. Getting your child to take his or her medication will involve making the antibiotic more appealing, and using certain techniques when giving your child the medication.
Steps
Making the Medication Easier to Take
Ask the doctor for an antibiotic that is taken less frequently.

This includes giving medicines that are taken once or twice a day as opposed to four times a day. There are different brands of antibiotics that act in a similar fashion, but some of them have to be taken more frequently than others.

Talk to your doctor about the situation if your child won't take her medication, and see if there is another pill that your child can switch to.

Request an antibiotic with a more appealing taste.Some antibiotics will also taste better than others, though this will partly rely on your toddler's preferences. However, if your child has already been started on an antibiotic course, she might not be able to switch.

See if the doctor can prescribe a more concentrated version of the medicine.

When medications are more concentrated, your child has to take less of the medication to get the same effect as a more diluted medication. When your child has to take less, you may find that she has an easier time swallowing the antibiotic.

For example, if your child was prescribed 200 mg of amoxicillin (which is the equivalent of a full teaspoon), your doctor could instead prescribe a higher dose of 400 mg amoxicillin (which is equivalent to half of a teaspoon).

Give your child something sweet immediately after she takes the medicine.

To chase away the bad taste of the medicine, you can also give your child something tasty immediately after. Most antibiotics have a bitter flavor, so giving your child something sweet could help her to keep from vomiting after taking her medication.

One example could be giving your child a spoonful of chocolate syrup after taking her medication. In this situation, the old Mary Poppin's saying "a spoonful of sugar helps the medicine go down", really is true.

Talk to your doctor about potentially giving the antibiotic with food.

You are generally not supposed to do this, but certain antibiotics may be able to be mixed with food. However, it is very important that your first talk to your doctor about doing this.

If your doctor gives the go-ahead, crush the tablet up, or open the capsule, and add the contents to applesauce or pudding.
Giving the Medication to the Child
Explain to your child why she needs to take her medicine.

Sit your child down and tell her that even though the medication may taste bad, it will help her to get better. Explain that it will help to make her feel more comfortable.

Some toddlers will take the antibiotics immediately if they will know what the medicine is for.

Offer your child choices.

Toddlers often love to say 'no' to things. They like to feel that they are in control of the situation. To combat this, give them choices where they are allowed to say no to one choice, but must say yes to the other. These choices could include :

If they want to take the medication themselves or if you should assist them.
If they want to use a spoon, syringe or dropper to take the medication.
If they want to take the antibiotic in the dining room, bathroom or in their bedroom.
If they want to take the antibiotic standing or laying in your lap.

Make taking her medication fun for her.

Toddlers will often not fully understand the importance of taking an antibiotic, even if you explain it to them. Therefore, helping your child to understand by doing something she will like, like acting out your explanation with the help of your child's favorite doll, stuffed animal, or robot.

You can start by telling your child that her toy is sick and that it needs to take medicine to get better. Act like you are giving the toy the medicine, and then have the toy 'tell' your child that he is starting to feel better already.

Immobilize your child if necessary.

Some children will fight back rather than take their antibiotics. If this is the case with your child:

Sit down and hold your child across your lap. Hold your child's head in the crook of your left elbow (if you are right handed). Have your child place her right arm behind your back, while the left arm gets held against her body by your arm. Tuck your child's legs in between your own. You can then give your child her medication.

Use a syringe to give your child the medicine.

A syringe ensures that all of the antibiotic is swallowed by your child, so that she gets the right dose. You should use a syringe, rather than a regular spoon.

Avoid aiming at the back of your child's throat; instead aim for it to go into the side of your child's mouth so that she is less likely to gag.

Ensure that the child swallows the antibiotic.Give your child time to swallow the antibiotic. If your child's teeth are clenched against the syringe, put the antibiotic in the side of your child's mouth and wait for her to swallow.

Stay calm and explain again why the child needs the medicine .While giving your child medication, make sure to speak in a calm voice. When she swallows the medicine, make sure to reward her with hugs and praise. Remind her again why she needed the medication.

Be patient.

Giving a toddler antibiotics is rarely successful if you are in a hurry. Try not to rush your child through the process of taking the medication, as taking antibiotics can be nerve wracking for a child.

If your child refuses the first time, wait for a few minutes or so, and then try giving your child the antibiotic again.

Reward the child after she takes the medicine.

Once she has taken the medicine, give your child a reward, like hugs or a prize, like a sticker or a lollipop.

Praise your child's bravery and make sure that she knows that you are proud of her.
Community Q&A
Ask a Question
200 characters left
Include your email address to get a message when this question is answered.
Warnings
Keep in mind that mixing or pulverizing antibiotics has its risks. If you will mix it with food or drinks, make sure that your child is able to eat or drink all of it so that he still gets the recommended dose of the antibiotic. If your child is unable to do so, then the effectiveness of the antibiotic is reduced. Talk to your doctor about specific foods that may be mixed with antibiotics.
Sources and Citations
Fields, D., & Brown, A. (2006). Toddler 411: Clear answers & smart advice for your toddler. Boulder, Colo: Windsor Peak Press.

Bowden, V. R., & Greenberg, C. S. (2008). Pediatric nursing procedures. Philadelphia: Lippincott Williams & Wilkins.

Hatfield, N. T., & Broadribb, V. (2008). Broadribb's introductory pediatric nursing. Philadelphia: Lippincott Williams & Wilkins.

Fields, D., & Brown, A. (2006). Toddler 411: Clear answers & smart advice for your toddler. Boulder, Colo: Windsor Peak Press.

Bowden, V. R., & Greenberg, C. S. (2008). Pediatric nursing procedures. Philadelphia: Lippincott Williams & Wilkins.

Fields, D., & Brown, A. (2006). Toddler 411: Clear answers & smart advice for your toddler. Boulder, Colo: Windsor Peak Press.
Video: Infant girl with whooping cough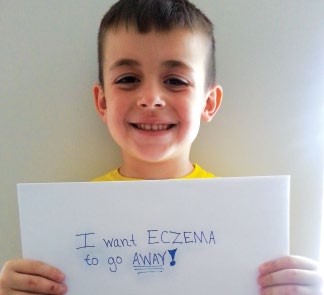 How to Get a Toddler to Take Antibiotics images
2019 year - How to Get a Toddler to Take Antibiotics pictures
How to Get a Toddler to Take Antibiotics recommendations photo
How to Get a Toddler to Take Antibiotics foto
How to Get a Toddler to Take Antibiotics new images
picture How to Get a Toddler to Take Antibiotics
Watch How to Get a Toddler to Take Antibiotics video
Discussion on this topic: How to Get a Toddler to Take , how-to-get-a-toddler-to-take/ , how-to-get-a-toddler-to-take/
Related News
Bubble Bath À Deux
Anna Ewers Lands Isabel Marant's Spring 2019 Ad Campaign
6 Reasons You Should Add Antipollution Skincare to Your Routine
How to Paint Chairs
Now Playing: Sidharth Malhotra shows off the season's best looks
Girl You Are a Boss embroidery hoop
I Married My Husband Knowing Id Have to Take Care of Him
4 Ways to Create Jobs
Different Types of Shorts
Black and Classy is Bershka's Evening 2015 Collection
20 Postage Stamp Tattoo Designs For Men – Traveler Ink Ideas
How to control or prevent hair splits during summer
Natasha Poly: Christmas with Pets or Hello Kitty
How to Travel when You Have an Anxiety Disorder
What is the treatment of Small Cell Lung Cancer
Date: 07.12.2018, 13:18 / Views: 82141
---