Diet & Nutritional Supplements : What Is Chondroitin?
Chondroitin
What Is Chondroitin?
Chondroitin is a naturally occurring substance formed of sugar chains. Chondroitin is believed to help the body maintain fluid and flexibility in the joints.
Chondroitin has been used in alternative medicine as apossibly effectiveaid in treating osteoarthritis pain.
Other usesnot proven with researchhave included treating cataracts, bladder problems, heart disease, or osteoporosis.
Chondroitin may have been combined with other plants or extracts in a specific preparation to treat these conditions.
It is not certain whether chondroitin is effective in treating any medical condition. Medicinal use of this product has not been approved by the FDA. Chondroitin should not be used in place of medication prescribed for you by your doctor.
Chondroitin is often sold as an herbal supplement. There are no regulated manufacturing standards in place for many herbal compounds and some marketed supplements have been found to be contaminated with toxic metals or other drugs. Herbal/health supplements should be purchased from a reliable source to minimize the risk of contamination.
Chondroitin may also be used for purposes not listed in this product guide.
Follow all directions on the product label and package. Tell each of your healthcare providers about all your medical conditions, allergies, and all medicines you use.
You should not use this product if you are allergic to chondroitin.
Ask a doctor, pharmacist, or other healthcare provider if it is safe for you to use this product if you have:
asthma;
prostate cancer; or
bleeding or blood clotting disorder such as hemophilia.
It is not known whether chondroitin will harm an unborn baby.Do not use this product without medical advice if you are pregnant.
Chondroitin may pass into breast milk and may harm a nursing baby.Do not use this product without medical advice if you are breast-feeding a baby.
Do not give any herbal/health supplement to a child without medical advice.
Chondroitin Side Effects
Get emergency medical help if you havesigns of an allergic reaction: hives; difficult breathing; swelling of your face, lips, tongue, or throat.
Although not all side effects are known, chondroitin is thought to be possibly safe when taken for up to 6 years.
Stop using chondroitin and call your healthcare provider at once if you have:
irregular heartbeats; or
swelling in your legs.
Common side effects may include:
nausea, diarrhea, constipation;
mild stomach pain;
hair loss; or
puffy eyelids.
This is not a complete list of side effects and others may occur. Call your doctor for medical advice about side effects. You may report side effects to FDA at 1-800-FDA-1088.
Chondroitin Interactions
Follow your healthcare provider's instructions about any restrictions on food, beverages, or activity.
Do not take chondroitin without medical advice if you are using any of the following medications:
warfarin (Coumadin, Jantoven).
This list is not complete. Other drugs may interact with chondroitin, including prescription and over-the-counter medicines, vitamins, and herbal products. Not all possible interactions are listed in this product guide.
Chondroitin Dosage
When considering the use of herbal supplements, seek the advice of your doctor. You may also consider consulting a practitioner who is trained in the use of herbal/health supplements.
If you choose to use chondroitin, use it as directed on the package or as directed by your doctor, pharmacist, or other healthcare provider. Do not use more of this product than is recommended on the label.
Do not use different formulations of chondroitin at the same time without medical advice. Using different formulations together increases the risk of an overdose of chondroitin.
Call your doctor if the condition you are treating with chondroitin does not improve, or if it gets worse while using this product.
Store at room temperature away from moisture and heat.
Seek emergency medical attention or call the Poison Help line at 1-800-222-1222.
Skip the missed dose if it is almost time for your next scheduled dose.Do notuse extra chondroitin to make up the missed dose.
Copyright 1996-2019 Cerner Multum, Inc.
Latest Update: 11/9/2018, Version: 5.01
Chondroitin FAQ
Q: I have osteoarthritis in my knee and am thinking about taking shark cartilage. I was reading about the side effects, and it doesn't sound all that good. What do you think?
A: Shark cartilage is marketed as a nutritional supplement for a variety of medical conditions, including osteoarthritis (OA). Shark cartilage itself has not been extensively studied for this purpose. However, one of its main components, chondroitin, has been studied in humans and found to be effective in the treatment of OA. Chondroitin is available by itself and in combination with glucosamine. Chondroitin is a naturally occurring substance made up of sugar chains that is believed to help the body maintain fluid and flexibility in the joints. Glucosamine is a protein that is thought to help develop and renew cartilage (the hard connective tissue mainly located on bones near joints in the body). It may also keep it lubricated for better joint movement and flexibility. The combination of chondroitin and glucosamine is widely used to aid in maintaining healthy joints in people with osteoarthritis or other inflammatory joint disorders. Nutritional and herbal supplements are not regulated by the U.S. Food and Drug Administration (FDA) in the same way that prescription and over-the-counter medications are. Because herbs and supplements are not strictly regulated by the FDA, these products are not required to be tested for effectiveness, purity, or safety.
Video: Does Glucosamine Chondroitin Actually Work?
Chondroitin images
2019 year - Chondroitin pictures
Chondroitin advise photo
Chondroitin pictures
Chondroitin new pictures
pics Chondroitin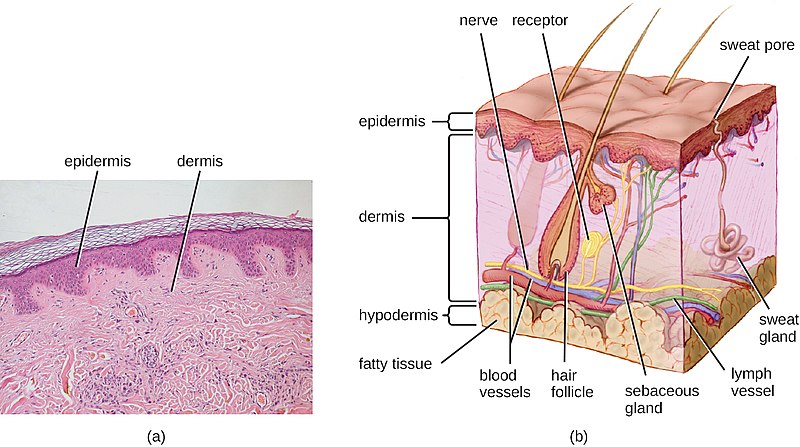 Watch Chondroitin video
Discussion on this topic: Chondroitin, chondroitin/ , chondroitin/
Related News
How to Find Alternatives to Even Weave Fabric for Embroidery Projects
The Beginner's Guide To Six-Pack Abs
5 Best Car Reveals Of The 2019 Detroit Auto Show
How to... Go From Day to Date
BeautySchool: What Is Microblading
What Are Blue Balls and Is It Real
Cathy Meyer
Dandy Lion was titled Supreme Cat at a permier cat competition
How to Find the WiFi Password of a Past Connection Using CMD
Editorial style guide
Feeling the heat at Chanel
Ive Noticed These Earrings Are Trending, and Now I Want a Pair
Date: 06.12.2018, 14:30 / Views: 33572
---