The 26 "Sports" That Applied to Be Olympic Events!
If there's anything we learned from this year's Super Bowl, it's that the Twitterverse can be more exciting than sporting events themselves. While we don't think the same will hold true for the Winter Games, we're confident some exciting stuff will be happening off the ice (and on the Internet).
From shameless selfie takers to badass bobsledders, we think these U.S.A. athletes are well worth the follow:
1. Hilary Knight,Women's Ice Hockey

Though she comes from a family of competitive skiers, Hilary Knight opted for skates. Now she's an Olympic Silver medalist, MVP of the Canadian Women's Professional Hockey league, and, as if that isn't enough, she's also an awesome role model. It's quotes like the one below that keep us coming back for more.
2. Steven Holcomb,Men's Bobsled

Being an Olympian is a feat in and of itself, but making it to the Games wasn't Holcomb's biggest challenge. The alpine-skier-turned-bobsledder before qualifying for this year's Winter Games, but he hasn't let that get his spirits (or his humor) down. Fun fact: He's also an .
3. Julia Mancuso,Women's Alpine Skiing

Mirror, mirror on the wall, who's the most decorated female alpine skier of them all? That would be Julia Mancuso, a self-proclaimed free spirit, part-time underwear model, and full-time amazing athlete who started her career at the ripe age of three. It's no wonder — though maybe she'd prefer Jedi Master.
4. Shaun White,Men's Snowboarding

Professional snowboarder, band member, owner of a mop of red hair that once rivaled Carrot Top's… It's safe to say that Shaun White is a badass. He also loves sharing pictures of himself scarfing burgers, rocking black eyes, and dressing up his cute dogs. Needless to say, he's quite the diverse follow — even if snowboarding isn't your thing.
5. Mikaela Shiffrin,Women's Alpine Skiing

She may have learned to ski in her driveway, but Shiffrin is no novice on the mountain. In fact, she's the second-youngest World Cup winner — ever. At 18 years old, we're not only blown away by her accomplishments, but also by her humble attitude and constant positivity.
6. Ashley Wagner,Women's Figure Skating

As someone who (on top of her skating career), Wagner certainly has a way with words. She is also the picture of determination, making it to Sochi despite at last month's U.S. championships. She got knocked down, but she got up again, and we can't wait to see what she does next. (She also loves — and we respect that, a lot.)
7. Patrick Kane,Men's Ice Hockey

Kane is no stranger to victories. In 2010 the Buffalo native not only scored the , but also helped Team USA grab a silver medal in Vancouver. Though he may not tweet as much as the poking fun at his not-so-tame side (warning: NSFW), we're excited to witness his play-by-play at Sochi — both at the rink and in the village.
8. Hannah Kearney,Women's Freestyle Skiing

We love a woman who not only embraces her body, but also celebrates it — let alone her thighs. Kearney openly credits her strong legs for her gold-medal-winning mogul abilities, , "Have you seen my thighs? I am built for moguls skiing." We wish more women would — and look forward to hearing more awesome quips as the skier hits the slopes.
9. Shani Davis,Men's Long Track Speed Skating

As Davis says in his Twitter bio, he's "not your average Olympic champion." At age four, he ditched his rollerblades for ice skates, quickly growing from a rebel on the rink to a medal-winning champ. And while extreme athleticism can sometimes come with a 'tude, Davis keeps it real by helping inner city kids via his non-profit, , and always crediting his mom for his success.
10. Lolo Jones,Women's Bobsled

From track star to bobsledder, Lolo Jones is one awesome athlete. And though her past few years may be sprinkled with drama (like the media attention backlash at the 2012 summer games), she's ready to show Sochi that she earned her spot on the bobsled team, despite not being the most experienced pusher for the gig. She's also ready to show her huge Twitter following that she's here to stay — and entertain.
11. Katie Uhlaender,Women's Skeleton

Her bright red hair caught our attention, and her serious skiing skills kept it. It also doesn't hurt that she tweets several times a day, to create captions for silly photos, sharing motivational quotes, and generally showing her quirky side and fierce competitive edge. We can't wait to see what else the aspiring producer and writer has in store for us.
12. Bode Miller,Men's Alpine Skiing

His real name is Sam, but we suppose it's OK to go by a different name if you're an Olympic and World Championship gold medalist — and especially if you opt for something as awesome as "Bode." The skier is as dedicated to his family as he is to the slopes, and he lets the world know via his Twitter account. Wishing Miller the best of luck in the games, and also in surpassing Ted Ligety in followers.
13. Meryl Davis,Women's Figure Skating

She had us at puppy pictures ()— but her elegance on the ice and sweet personality sealed the deal. And while the two-time World champion and silver medalist is naturally talented, she also has a history of fighting through hardships, including to excel in her studies of anthropology and Italian. No matter what language she speaks, we look forward to watching her dance and tweet through the games.
14. Jamie Anderson,Women's Snowboarding

It can be hard to stand out as one of eight children, but with that. The Lake Tahoe native grew up on the mountain and hasn't left since — except to travel the world, winning medals nearly everywhere she goes. As her Twitter bio says, here's to "living, loving, and enjoying the moments."
15. Heather Richardson,Long Track Speed Skating

Like many speed skaters before her, Richardson started her career on roller skates. But the allure of the Olympics brought her on the ice, and she hasn't looked back since. She's now a , and also a huge fan of Chick-Fil-A. We may opt for , but she's still pretty darn awesome.
16. Torin Yater-Wallace,Men's Freeskiing

When not busy jumping on the trampoline, Yater-Wallace is busy winning medals and cracking jokes via social media — an impressive feat considering he recently recovered from a collapsed lung. Considered one the , Yater-Wallace is sure to please the crowds this year. But for someone who spends so much time in the snow, we're wondering why he doesn't own his own snow blower already.
17. Jamie Greubel,Women's Bobsled

Greubel may not have hundreds of thousands of followers like teammate Lolo Jones, but her story and drive are just as inspiring. was enough to convince the medal-winner to shift gears from track star to brakeman, and since then she's transitioned to pilot, proving she can do just about anything she sets her mind to. We're looking forward to more inspirational words, and also to watching her tear down the track.
18. Gracie Gold,Women's Figure Skating

Gold's affinity for juggling,The Hunger Games, and sneakersare just a few things that have us convinced she's the ultimate . Though she's had a Twitter slip-up (who hasn't?), her inspirational thoughts and positive outlook make her an athlete worth following. Plus, we love a good puffy-sleeved #tbt.
19. Ted Ligety,Men's Alpine Skiing

Ligety may be all business on the slopes, but the also knows how to take (and deliver) a joke. Whether battling other Olympians for more Twitter followers, Instagramming one snowy view after another, or trying to make his "GF" proud, Ligety is sure to keep us entertained while he battles for another Gold.
20. Kelly Clark,Women's Snowboarding

Kelly Clark loves , which makes it even easier for us to love her. And that's not all: The gold medal-winning snowboarder is as much a philanthropist and role model as she is an athlete. Whether for young, ambitious athletes like her childhood self or dominating the world of snowboarding, Clark is not one to be reckoned with — but she's certainly one to watch.
21. Hannah Teter,Women's Snowboarding

Awesome pics and even more awesome commentary are just two reasons to follow Teter through the Winter Games. She also makes her own maple syrup (yum) and started , an organization that helps children in Kenya. Pro athleteanddo-gooder? Yup, she really does it all.
22. Charlie White,Men's Figure Skating

He may use Puffs to wipe his nose, but we use them to wipe our eyes while he competes with figure skating partner Meryl Davis. The two are the in the U.S., and they don't plan on stopping anytime soon. Though he's more of a re-tweeter than a Twitter composer, we're hoping he finds (and uses) his voice in Sochi. (Or he can keep sharing — that works too.)
23. J.R. Celski,Men's Speedskating

Celski won his first Olympic medal after spending a short stint in recovery tending to an when he (accidentally) put six inches of his own skate's blade into his quad. As if that wasn't accomplishment enough, the skater took a hiatus from the sport to film a hip hop documentary called "." Diverse, driven, and all-around incredible, Celski has our attention.
24. Noelle Pikus-Pace,Bobsled and Skeleton

Talk about a comeback: After getting and fracturing her lower right leg (causing her to miss the 2006 Olympics), Pikus-Pace bounced back into shape and won the skeleton event in the World Championship by the largest margin ever. Not too shabby! And then she decided to get her MBA (also not too shabby). Though she retired in 2010, she's back and ready to prove to Sochi that she's a mom with serious skeleton game.
23. Bill Demong,Nordic Combined

2010 was a big year for Demong. He wowed audiences when he became the to win the gold medal for Nordic skiing, and then won our hearts by proposing to his skeleton skier girlfriend that same night. And that's not all: Demong was also chosen to be the flag bearer at 2010's closing ceremonies — a testament to both his athleticismandcharacter (#humblebrag).
Who are your favorite athletes on Twitter? Share in the comments below or get in touch with us on Twitter!
Video: Meet The Americans Skating For South Korea | NBC News
26 Must-Follow Winter Olympic Athletes on Twitter images
2019 year - 26 Must-Follow Winter Olympic Athletes on Twitter pictures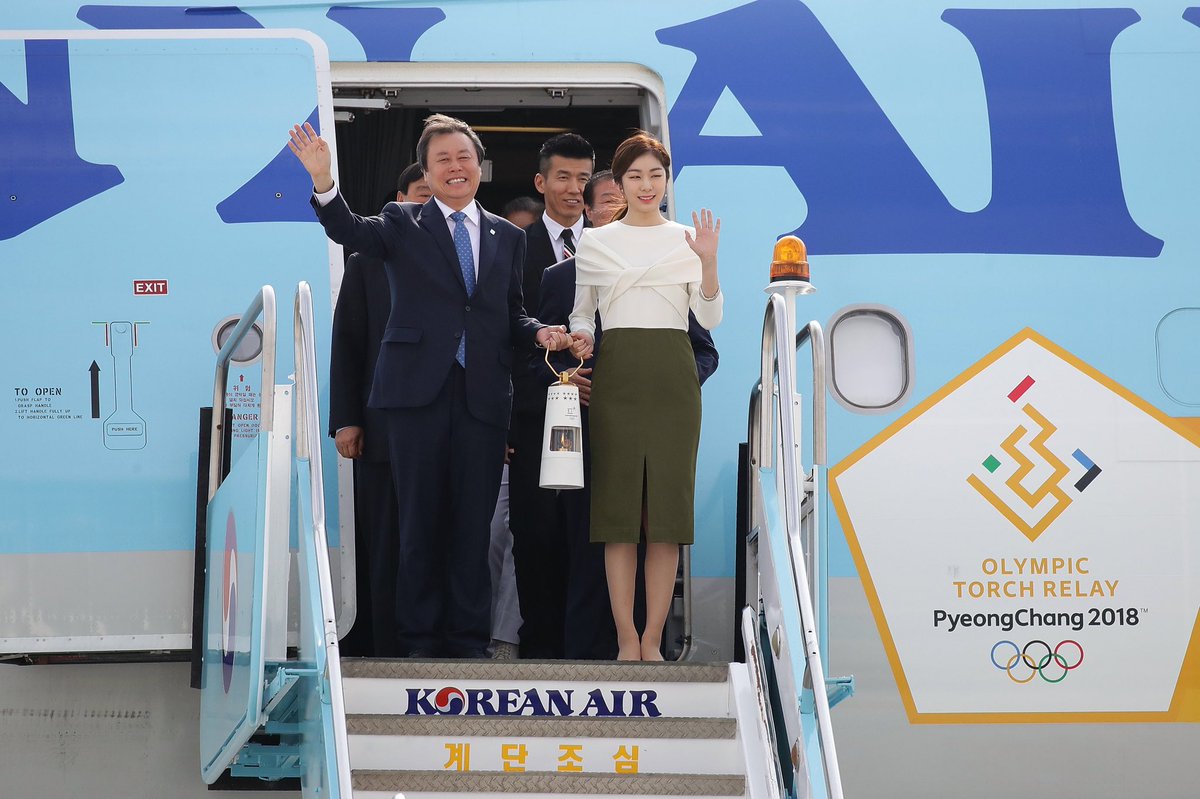 26 Must-Follow Winter Olympic Athletes on Twitter advise photo
26 Must-Follow Winter Olympic Athletes on Twitter picture
26 Must-Follow Winter Olympic Athletes on Twitter new photo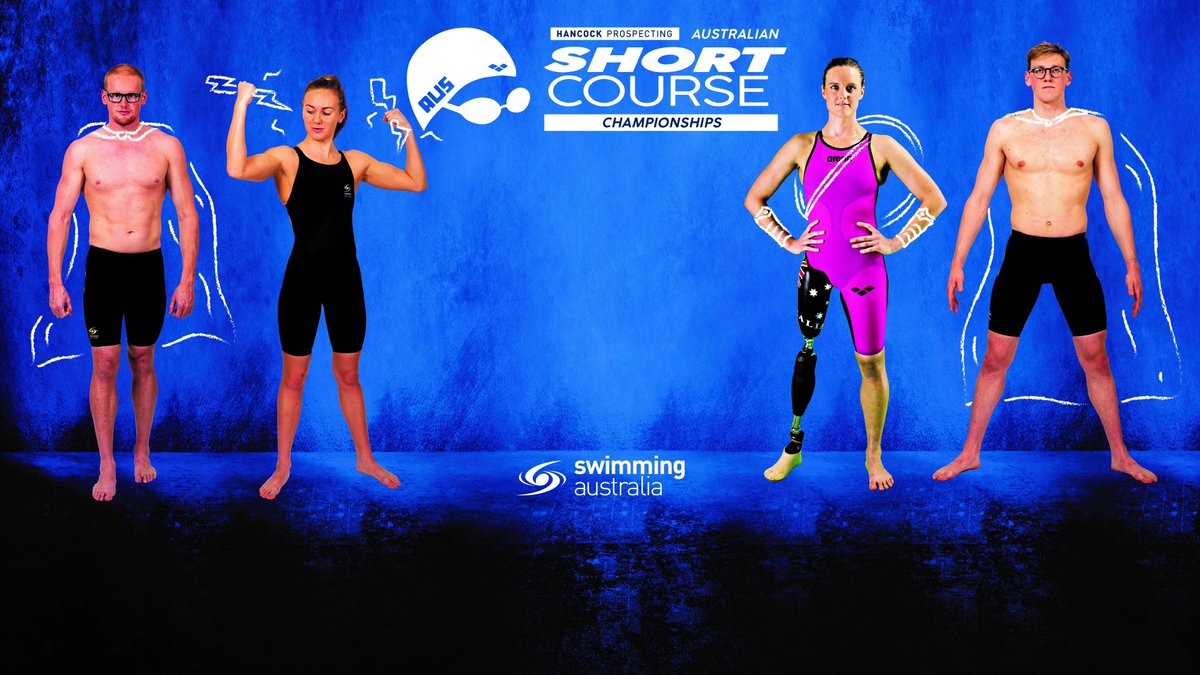 picture 26 Must-Follow Winter Olympic Athletes on Twitter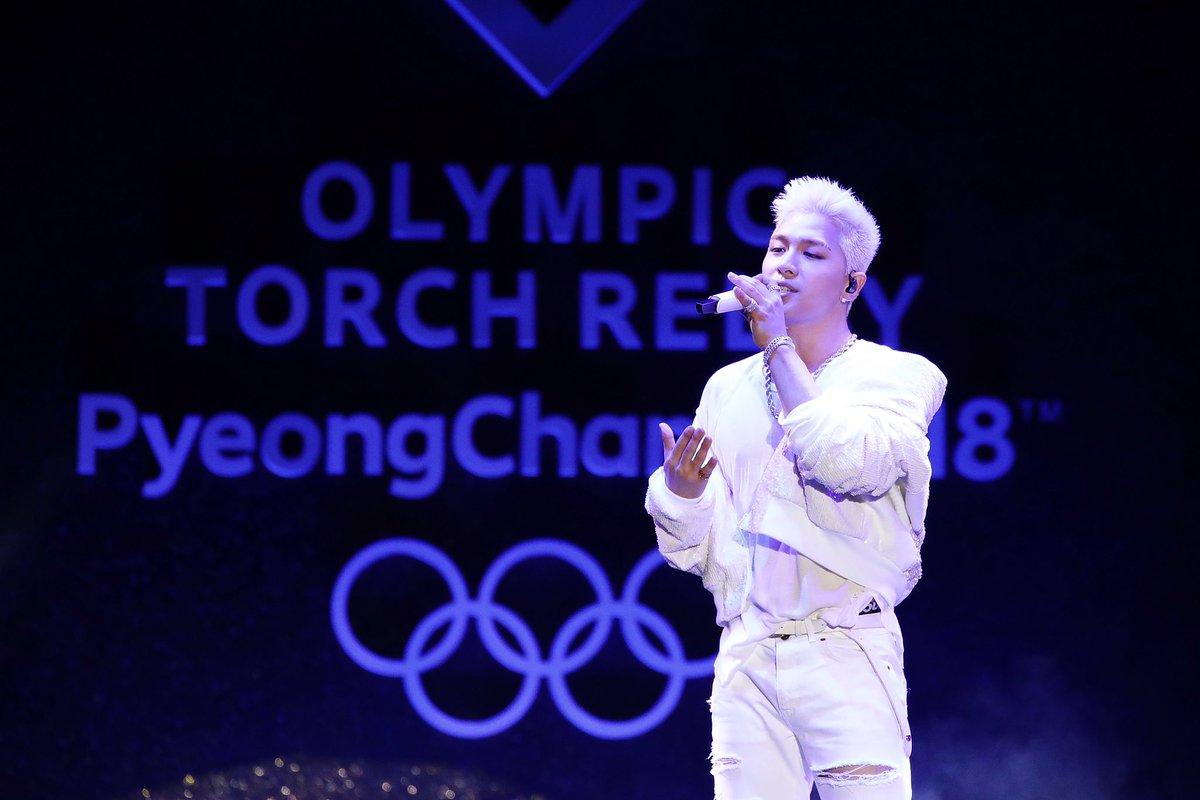 Watch 26 Must-Follow Winter Olympic Athletes on Twitter video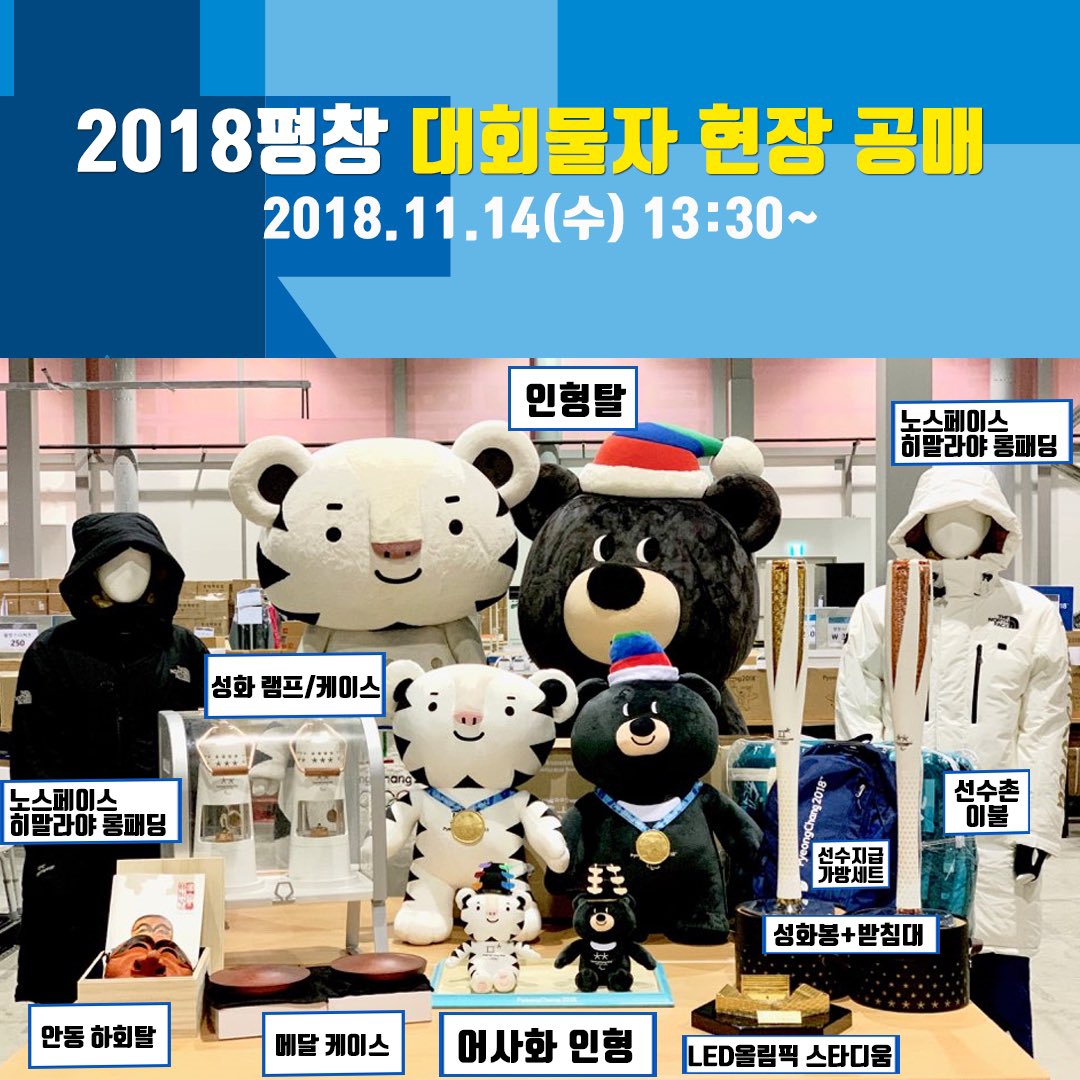 Discussion on this topic: 26 Must-Follow Winter Olympic Athletes on Twitter, 26-must-follow-winter-olympic-athletes-on-twitter/ , 26-must-follow-winter-olympic-athletes-on-twitter/
Related News
Is Your Fitness Tracker Really As Accurate As You Think
9 Things You Definitely Didn't Know About Agatha Christie
Super Easy 3-Ingredient Chicken for Two
Gigi Hadid, Misty Copeland More Star in Pirelli 2019 Calendar
3 Easy Ways to Wear Jerseys
The Month Youre Most Likely To Get Bed Bugs
Victoria And David Beckham Cement Their Status As Britain's Most Influential Couple
Vapodrops Menthol Reviews
Lady Gaga unveils second fragrance ad clad in PVC cat suit
How to Test Bandwidth of Your Internet Connection with TestMy
Get Fitter Without Moving a Muscle
5 Deodorant Mistakes Youre Making
This Partial Solar Eclipse Might Temporarily Ruin Your Life
Date: 17.12.2018, 23:46 / Views: 85584
---