20 most valuable travel tips
Instruction
Take with you to the trip only the required amount of cosmetics. Pour the required amount of each product in drinking straws and solder the tips. Do not forget to sign each mini-tube.
Do not stand in line at the toilet. Remember that the first and nearest toilets airport lavatories are always the most visited. Instead of defending the queue, it makes sense to go a little further and find a free toilet.
If you forgot to charge your phone at home, do not rush to buy a new one. Many hotels have a basket of forgotten things, where the darkness of a variety of chargers to all kinds of devices. You may well be alone. Also, most gadgets can be charged from the TV by plugging the cable into its USB connector.
Travel light. Try to pack all things in hand luggage. This will avoid the trouble with missing luggage, reduce the cost of the trip and allow you to avoid inspection of baggage.Clothes need to roll into rolls, it will put everything much more compact and fit quite a lot of things in a small bag. If you have jackets and other voluminous things with you, pack them in vacuum bags.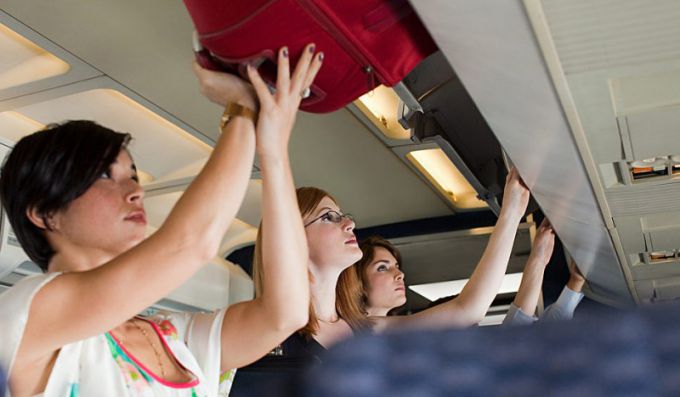 Scan or take high quality photos of all important documents before you travel. Passports (civil and foreign), birth certificates of children, information about the flight, hotel - save everything electronically on a tablet, smartphone, and send scans to your email so that you can access them from any device. In case of theft or loss of documents, these copies will help you greatly.
For a quick inspection at the airport, place small items (keys, wallet, phone numbers) in a travel bag before putting luggage on tape. So you do not have to lay out these things separately.
Pack soap with a washcloth in a special cosmetic bag on the clasp. Putting shoes in a suitcase, their soles can be closed with a shower cap, then these things can be safely put next to clean clothes.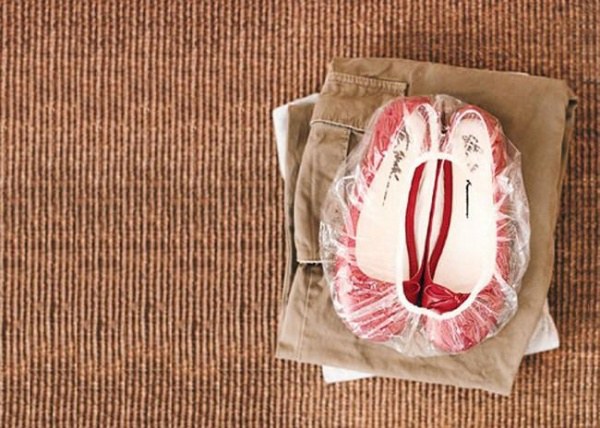 If you are difficult to tolerate turbulence, choose a place near the wing of the aircraft, this zone is the least subject to shaking due to the design features of the airliner.
Do not dispose of used road containers.They can be refilled at home from large tubes and thereby save on the purchase of new ones.
Before you travel, install OK Maps on your smartphone or tablet in advance. It allows you to save images of Google Maps maps when they are loaded. All maps of the places you are viewing will be saved on the gadget's disk, so you will always have access to them in the absence of the Internet.
Do not buy water at the airport, bring an empty bottle through the security check and fill it with water afterwards.
When buying a ticket for two, choose a place at the window and near the aisle. If you are lucky, nobody will buy a place in the center and then the whole row will be yours. But even if the third place is taken, you can always ask for a change to sit next to a couple.
Make a purchase of air tickets on Tuesday after 15-00. At this time, you can save well, as some major airlines in these hours make discounts on their services in order to successfully compete with budget carriers.
All containers with liquids and gels, stacked in luggage, must not only be tightly closed, but also additionally protected from leakage. To do this, unscrew the caps of the tubes, cover the holes with cling film and re-tighten. So in your luggage nothing is spilled.
Airplane restroom is best used at a certain time: when the plane leveled off after takeoff and 15-20 minutes before landing. The fact is that most airlines do not allow to go to the toilet during the flight, so it's during these moments that you have the greatest chance of getting into the restroom quickly.
When traveling abroad, use the GPS function on your gadget. With it, you will not get lost in a foreign area. The main thing in advance before leaving the hotel, download the map of this place in the Google map. Then you can turn off the Internet, with the help of running GPS, you can navigate well in the locality.
If you know that upon arrival you will urgently need to quickly pick up your luggage and do not have time to look for it in a pile of other people's suitcases, pre-mark your luggage with the label "fragile items." The staff places such marked baggage on top of the rest, and he leaves among the first on the tape.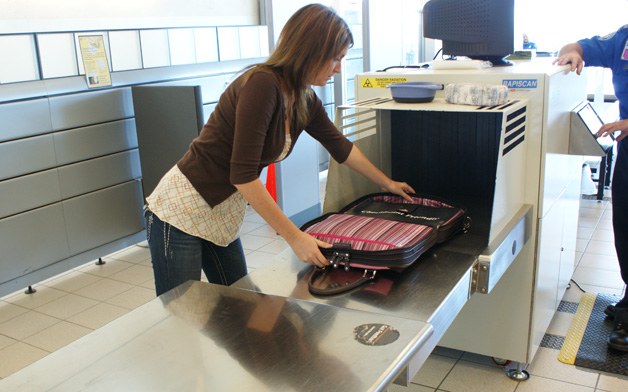 At airports you can connect for free to Wi-Fi. To do this, add "? .Jpg" at the end of any URL. This will allow you to avoid high expenses for Internet access.
Currency exchange offices at airports, as a rule, offer the most disadvantageous rates in any country.Therefore, in order to save money, if you need to exchange money right now, use ATMs. Most ATMs will have a better exchange rate.
Related News
Saving the hardened loaf
How to make mastic flowers
How to celebrate New Year 2017
Teng for water heater
Red skirt - a bright detail for the real fashionista